The "ELA Awards" presented by the European Logistics Association (ELA) has become one of the most prestigious and important European logistics awards and is much sought after by companies throughout Europe. Its recognition of outstanding performance is highly valued by both previous winners and would-be winners alike.
During an afternoon conference all final 6 projects are presented for the invited guests. Together with keynote speakers from the European Parliament and the European Commission this becomes a gathering of international best practice cases. With the award ceremony followed by a network walking dinner we close a very interesting day.
This high level, on invitation only, event takes place in Brussels. The national member associations of ELA determine the guest list. All member associations are listed here. 
The next edition of the "ELA Awards" will take place on December 12th, in Paris and it will be hosted by France Supply Chain by ASLOG.
In 2022 the Project of the Year title was awarded to Socamil E.Leclerc / Witron France for the fully automated omnichannel / multi-temperature distribution center in Calstelnaudery, designed and implemented by the logistics lifetime partner WITRON.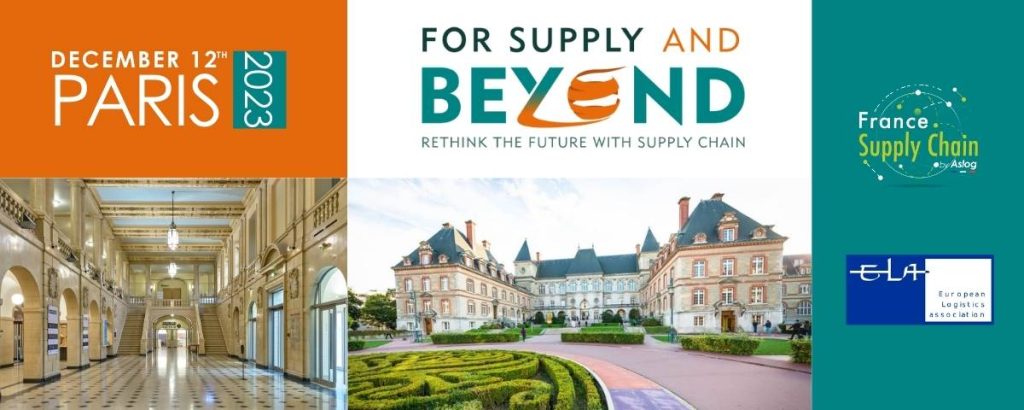 This year the ELA Awards ceremony is part of a bigger event organized by our member France Supply Chain by ASLOG, also one of the founding members of ELA. Under the name For supply and beyond – Rethink the future with supply chain the event will cover:
A committed and exhilarating key note:
COMPANIES: TAKE RESPONSIBILITY FOR YOUR IMPACT ON SOCIETY AND THE ENVIRONMENT by Luca Silipo, Chief Economist, Supply Chain Leader and Engineer
Round tables
To build european synergy around the impact of the supply chain
ELA Awards ceremony:
Presentation of the 6 finalist projects and voting.
Best project awarded by the jury and Best presentation awarded by the public

Networking cocktail
INVITATION-ONLY EVENT
For more details about the program and location.