ELA Award 2017 for the 'Project of the year' goes to AGCO (DE).
AGCO Smart Logistics : Based on the AGCO vision of creating "high-tech solutions, the company set out to re-design its inbound supply chain, which became every more complex resulting from global supply chains, volatile markets and rapid growth. The target was to increase efficiency and agility of the inbound supply chain at lower costs.
At the gala award event in Brussels, the initiative AGCO Smart Logistics has been awarded with the ELA Award 'Project of the Year'. The agricultural global player was awarded for its efforts in digitalization and end-to-end integration of partners within AGCO's international inbound supply chain. Late 2016, AGCO already won the renowned German Supply Chain Management award issued by the German BVL organization.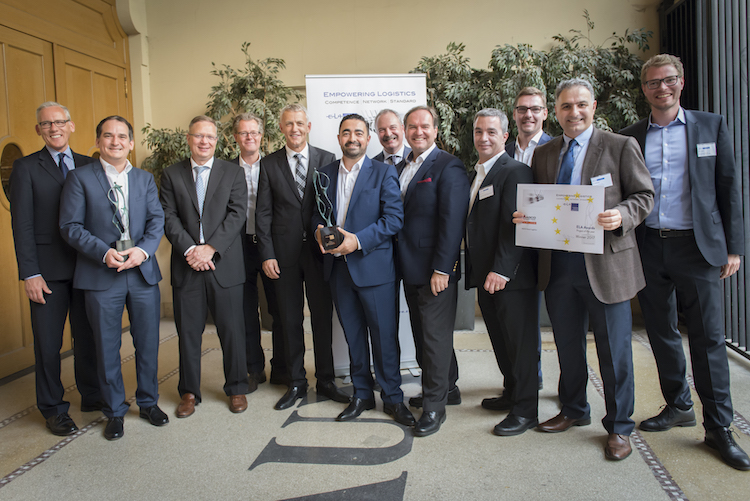 ELA Award 2017 for the 'Professional of the year' goes to Josh Start (UK).
Starting his career in the military, Josh became a logistics trainer for the Afghan army and at Sandhurst was described as a 'young mang at the top of his game.'  He then joined Wilson James as a consultant – Wilson James characterises its Heathrow Logistics Integrator operation as 'complicated', with demanding stakeholders, changing requirements and high activity levels.  After the contract was renewed, the client insisted that Josh became its Operations Manager.  He has since become an expert in airport logistics, driving numerous continuous improvements.  Josh is respected for his effective leadership and accomplished communication style backed up with excellent systems knowledge.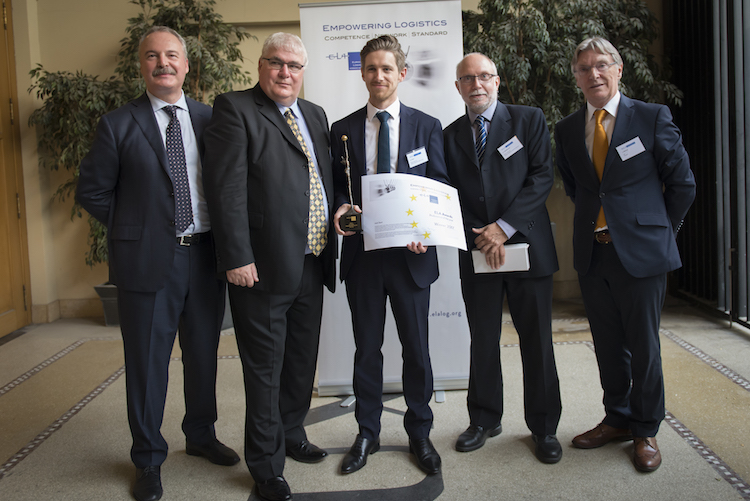 ELA Award 2017 from the audience for 'Best presentation' goes to Bridgestone/bluecrux (BE).